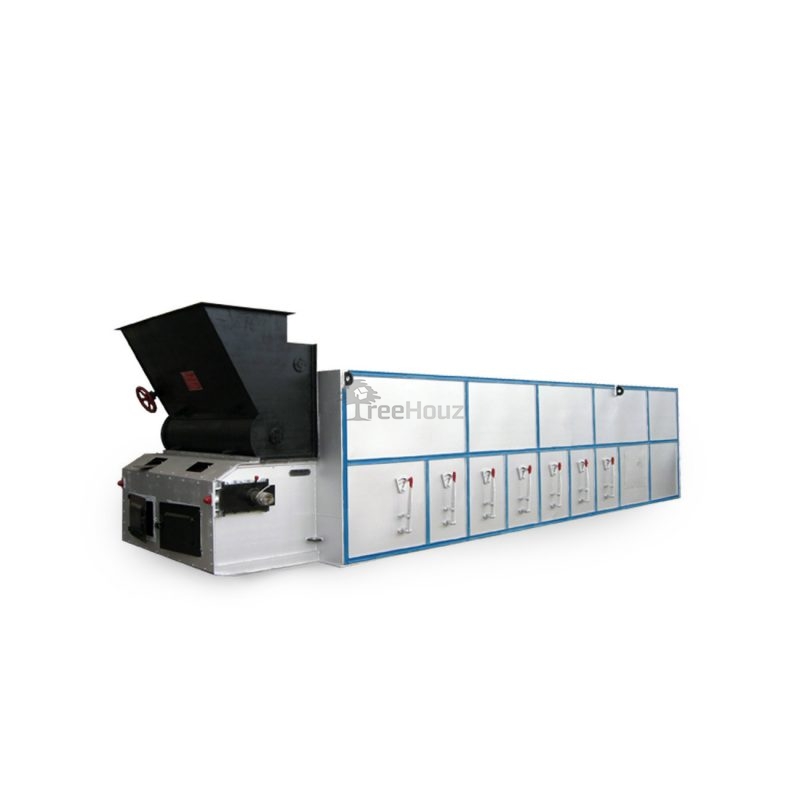 Hot Gas Generator is the most effective design for complete combustion of waste materials with low heating value, high moisture content, and high ash content.
Description
TreeHouz Asia offers Hot Gas Generator with automatic control that is more efficient than traditional furnaces. It is suitable for various types of fuels which produce different levels of ash content. As many parts of the process require very accurate control on moisture content, the Hot Gas Generator helps tremendously especially for big scale operations and also for the less experienced operator.
The Hot Gas Generator is able to operate fully automatically, thereby eliminating the human factor which is one of the variables in the production process. This results in higher stability of the process.
It produces consistent heat supply thus ensuring consistent moisture content of the sawdust being dried. As a result, the achievement is high efficiency in the pelleting process, and the output is pellets of high quality.
FEATURES
Fully automatic operation
Very low maintenance
25% more efficient than conventional furnace therefore it uses less fuel
Only 1 worker to monitor or no need for worker at all as feeding of fuel and ash conveyed out is automatically controlled
Multi fuel capable
No clinkering , high efficiency
---
Our hot air generators are able to work with different drying systems.
Tower dryers
Belt dryers
Feed and turn dryers
Drum dryers
Flat grate dryers
Fluidized bed dryers
Drying chambers
---
Industrial Drying Plant Applications
Wood chips
Palm Kernel Shell
Bark
Sawdust (pellet production)
Sewage sludge
RDF, SSW, waste
Sand, stones, minerals
Fruits, herbs
Plastics, synthetics
---
Advanced Control Option
In day to day operation, TreeHouz Asia offers an advanced option to help operators achieve safe and effective control over the Hot Gas Generator. In order to integrate the control of fuel handling, combustion control, and ash removal, a complex control system is required.
This option gives operators maximum control while maintaining safe operation. It is user friendly with a TOP (Touch Operation Panel), allowing operator to tune:
Ventilation fan speed
Pressure
Temperature
Processing capacity
There is also alarm to notify operators of unusual activities that may require human intervention, and a history of alarms that had occurred in the past.